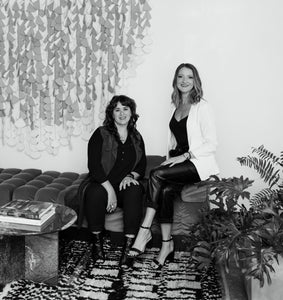 The Elysian Collective Story
Elysian Collective is a contemporary design gallery devoted to extraordinary objects. Founded by designers Jamie Williams and Michael Brown, Elysian Collective is distinguished by its intuitive curatorial approach, which is guided by its reverence for original designs, one-of-a-kind pieces, and the stories they tell.  
With its launch in the spring of 2022, Elysian Collective provides an ever-changing source for elegant textiles, rugs, art, and objects created with attention to detail, material, and provenance. Featuring highly collectible works and exclusive designs by exceptional makers and emerging artists, the sophisticated finds span from all corners of the globe.
Passionate travelers with decades of combined interior design experience in luxury hospitality, Williams and Brown had long envisioned opening a gallery to connect artists across continents, cultures, and communities. After years of exploring the world together and admiring the diverse local makers in Europe, South America, and Asia, they decided to channel their mutual love for contemporary designs with exceptional quality into a gallery devoted to the extraordinary objects and stories. Elysian Collective is the culmination of Williams' and Brown's discoveries as they continue to expand their work with innovative designers, collaborators, and artists near and far.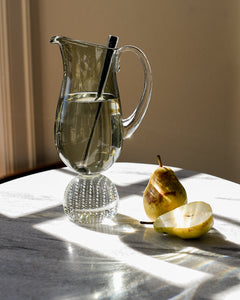 Objects that beguile
Elysian Collective invites you to discover a world of rare and beautiful finds—each with its own unique story, told by the objects themselves. From its history and heritage to the process of its creation, followed by the hands it passed through on its journey to us. We partner with an exclusive network of expert makers and emerging contemporary artists from around the world who share our belief for sustainable practices and creating positive impact through design. 
For the discerning collector seeking the truly unique and exceptional, Elysian Collective offers a highly tailored collection of textiles, rugs, art, and decorative objects—each one original, all finely executed, and ready to be part of your design story. 
FOLLOW US ON INSTAGRAM
Inspiration and design ideas straight from the source.